An Independent Exam Centre To Help Schools Globally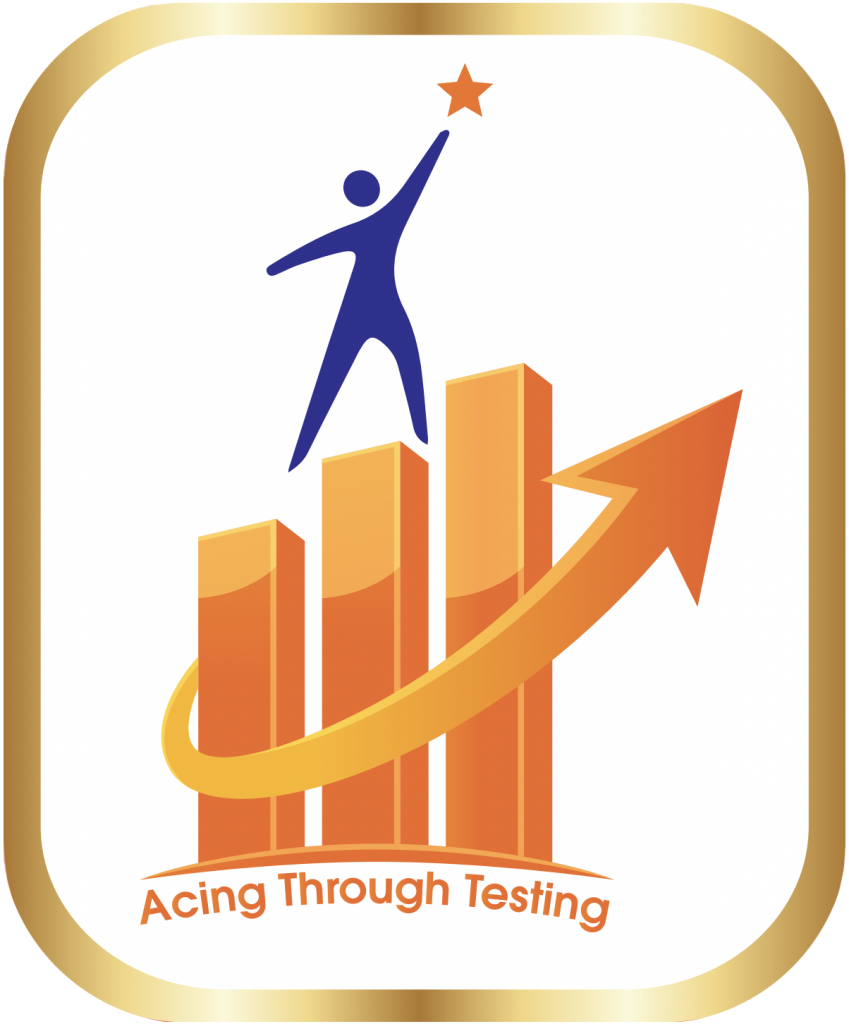 For Schools and Teachers
Imagine a world where teachers don't have to spend countless hours creating and grading exams. A world where they can focus on what they do best: enriching a child's learning experience. At our examination center, we're dedicated to making that world a reality.
Teachers often wear many hats throughout the year – planning and delivering lessons, grading homework, assessing student progress, managing the classroom effectively, testing and examining to name a few. With so much on their plates, they may not always be able to dedicate as much time to creating and grading exam papers as they would like. That's where we come in. We are dedicated to taking the stress around creating and grading exams away from teachers so they can dedicate their time and energy to helping their students learn and grow. Schools or teachers can contact us for the following services:
Creating homework worksheets
Grading homework assignments
Creating topical or cumulative exam papers
Grading exam papers
Providing teaching training sessions
If you are a school or a teacher and are interested in any/few/all of the above services,
kindly reach out to schools@mvexamcentre.com
or Whatsapp +65 88683475

FAQs (for Schools and Teachers):
1. I am running an international school. We have very few students for certain subjects, making it impractical for us to hire a full-time teacher for those subjects. Can you help us?
Yes. We can definitely help you with either sending our teachers to your schools or by conducting remote teaching for your students.
We will also support you with resources, tests and grading the students at the end of the academic year  or until the end of the course.
2. A few of our teachers are going for short-term leave during the academic year. Can you help fill in so our students' academic progress is not disrupted?
Yes. We can send our teachers to your school to fill-in and maintain the progress of the student.
3. We have our own team of teachers but we want to create customized homework worksheets and exam papers for students. How can you help?
Yes. We will support you by creating customized homework worksheets and exam papers for your students.
4. We want to be a top international school in the country with strong academic results. Do you provide consulting services to help us get there?
Like the Big 4 firms, we have an advisory team specializing in teacher training and putting systems in place to help students efficiently manage their time and grow holistically.
5. We want to provide specialized coaching for our students to do well in college admission exams such as SAT, ACT, BMAT, UKCAT, MAT, STEP, PAT, TSA to name a few. Can you help?
Yes. We can help both in teaching and coaching the student to providing resources and tests for these college admission exams.
6. We want our students to get admissions into the top colleges. We have heard Mr. Divesh Shah has vast experience in guiding students navigate the college admission process. Can he personally conduct college admission seminars at our school?
Yes. Booking for Seminars conducted by Mr. Divesh Shah starts from 2024 January.
7. We are looking to start a new international school or expand our existing portfolio of international schools. What kind of support can you provide?
We can provide end-to-end support – shortlist candidates, interview, train teachers, provide homework assignments, testing, and set up systems in place to run efficiently. We can also help market the schools
8. Our international school is not running efficiently because of a lot of competition, can you help us turnaround?
We can turn around the school – train teachers, put in systems in place, implement testing practices and turn around the school; strategy consultants, we will turn around in 3 years.
9. We have heard that Mr. Divesh Shah has conducted Mental Maths Shows for schools around the world. Can he also conduct shows in Mental Maths for our students?
Yes. Booking for Mental Maths Shows conducted by Mr. Divesh Shah starts from 2024 January.
For Parents and Students
We also recognize that students often want to test themselves periodically to gauge how well they have understood the material. With this in mind, we also create and grade exam papers for students based on their requirements. This way, we can provide students with meaningful insights into their learning journey.
At our core, we are driven by the desire to empower students and educators alike to achieve their full potential. By providing high-quality exam resources and services, we aim to make a positive impact on the educational experience of students around the world. We won't rest until every student has the opportunity to reach their full potential, and every teacher can focus on what truly matters: enriching the lives of their students.
If you are a student or parent interested in learning more, kindly reach out to students@mvexamcentre.com or Whatsapp +65 88683475. Please also continue reading for more FAQs around testing and examinations.

FAQs (for Parents and Students):
1. How can MathVision Exam Centre (MVEC) help students?
It's quite simple, really. We help you with the test taking. The thing about test taking is pretty much the same as with everything else: the more you practice, the better you will be at it.
The underlying premise is this: learning and understanding the content of a subject will only get you that far. You're going to need just a little bit more, that extra push, if you want the right results.
The MVEC is all about practicing taking tests. You register to take an exam, and in a controlled and timed environment, you take it.
That's when the real learning happens.
You identify the real difficulties you face in an examination scenario.
You discover new ways to manage your time
You confront and dispel all examination-related anxieties.
That's three birds with one stone.
2. Why should you attend the MVEC?
We understand that not every child learns at the same pace. And so we try to smoothen the learning curve by easing you into the exam-taking process.
We rate our tests based on their difficulty level (Level – 1, Level – 2 and Level – 3). A child struggling to keep up can start with Level – 1 and then move his way up. Just like in a video game.
These exams with their incrementing difficulty levels are designed to build your confidence.
For students who are stronger in a specific subject: regular testing will keep you on your toes. Greater speed, greater accuracy, better understanding of how to allocate your time – that's what you need to go home with. And that's why you need the MVEC.
3. How does the MathVision Exam Centre (MVEC) ensure QUALITY of the tests?
We've been tutoring students for a while now. 15 years in Singapore. And for 17 years before that, in Mumbai. Throughout this time, we have always focused on rigorous testing as it is one of the most effective ways to gauge a child's progress. We therefore have experienced teachers who have been creating and grading papers for a long time. Seeing how useful this has been for students, we decided to formally introduce the MVEC. Another thing that differentiates us is we have seen what concepts and what kind of questions typically stump students since we have been doing this day-in day-out. We will use all our experience from the last 17 years to create high quality exam papers.
4. Students of which schools can take these assessments? What subjects are covered?
We specialize in catering to students from international schools across the world.
Subjects: Math, Physics, Chemistry, Biology, Economics, Business, Computer Science, ICT
Standardized Tests / Competitive Exams:
NAME OF THE TEST
OFFERING COUNTRY
MAP Test
AMC
ASMA
SSAT
PSAT
SAT
ACT
ISEE
SCAT
Measures of Academic Progress Test
American Mathematics Competition
American Scholastic Mathematics Association
Secondary Schools Admission Test
Preliminary SAT
Scholastic Aptitude Test
American College Testing
Independent School Entrance Exam
School and College Ability Test
Canadian Gauss 7
Canadian Gauss 8
MathCounts
USA & Canada
SASMO
SEAMO
SIMOC
SMO
SMKC
ISMC
Singapore and Asian Schools Math Olympiad
Southeast Asian Mathematical Olympiad
Singapore International Math Olympiad Challenge
Singapore Mathematical Olympiad
Singapore Math Kangaroo Contest
International Singapore Maths Competition
Singapore
AMC
UNSW
ICAS
ISA
Australian Mathematics Competition

International Competitions and Assessments for Schools
International Schools Assessment

Australia
UKMT
UKCAT
PMC
BMAT
LNAT
PAT
TSA
KS1,KS2,KS3
United Kingdom Mathematics Trust
UK Clinical Aptitude Test
Primary Mathematics Challenge
BioMedical Admissions Test
The Law National Aptitude Test
Physics Aptitude Test
Thinking Skills Assessment
Keystage Tests
11+, 12+,13+, 14+, 16+ entrance exams
United Kingdom
INMO
NSO
NCO
IEO
Indian National Mathematical Olympiad
National Science Olympiad
National Cyber Olympiad
International English Olympiad
India
If you are looking for something not listed above, please Whatsapp +65 88683475
5. What kind of assessments do you offer?
We have a variety of assessments for you to choose from, based on each student's specific needs:
Assessments for End of Year Exam preparation.
Assessments for a particular topic with different difficulty levels.
Assessments for collective topics for a School Quiz/Test.
Assessments to improve Mental Math.
Assessments in preparation for Competitive Exams.
General Assessment to test understanding of a particular subject/topic
6. Where is the MathVision Exam Centre Headquarters?
MathVision Exam Centre is located at
Tekka Place
Annex Block
#01-51 to #01-54
and
#01-55 to #01-59
Main Block
#B1-06/7/8/9/10
2 Serangoon Road, Singapore.
7. If a student is not in Singapore, can he take a test at the MVEC?
Although we are based in Singapore, we have assessments for any child studying in any school and following any curriculum anywhere in the world!
Step 1. Email your requirements and difficulty level to students@mvexamcentre.com
You will receive your test paper within 24-HOURS in a PDF format.
Step 2. Complete writing your test and send us a SCANNED copy of your answer sheet.
Step 3. The corrected answer sheet will be emailed to you in the next 24-HOURS.
8. How can a student schedule an examination?
Let us know a day in advance. Text us  at: +65 88683475. Make sure to include in your text the student's Name, Grade, School, Topic and Difficulty Level at least one working day before the desired date. That way we can ensure we have a test waiting for you by the time you come in.
9. What is the time duration for the test?
The actual test can be for a duration of 1 hour, 1 hr 30 min or 2 hours depending upon the subject and the topic.
However, we expect the child to be present at the centre 15 min prior to the test. This 15 min is split into 10 min of preparation time and 5 min of concentration time.
10. How long will it take for the papers to be graded?
The papers will be graded within 24 hours and can be collected physically for students in Singapore from our MVEC Headquarters (concierge) or it can be scanned and sent to students who are outside of Singapore.
11. What factors will go into grading the exams?
In addition to the final answer, there will be several factors that will go into the final score.
Handwriting – in our experience, we have found that a lot of careless mistakes can be easily avoided by simply writing neatly so every exam will have 5 points dedicated to handwriting.
Step-by-step solution – how a student arrives at a solution is equally, if not more, important than the final solution itself, therefore we will only give full points for a question if we feel there is enough evidence in the working that you have understood the concept clearly.
Use of correct Key words in Science / Econs / Business Test.
Diagrams to be drawn using ruler and pencil.
12. What are the charges for the test?
Charges are as follows
(The charges include the marking of the test papers)
Test papers will be marked on the spot and handed over to the student
1 Hour Test – SGD 40
1.5 Hours Test – SGD 60
2Hours Test – SGD 80
We also have packages
20 Hours @ SGD 700
40Hours @ SGD 1300
Unlimited Testing for an academic year
SGD 1500 per Subject / Course
Grade 1-8
SGD 2000 per Subject / Course
Grade 9-10
SGD 2500 per Subject / Course
Grade 11-12
13. Can I take the test at home instead of coming to the MathVision Exam Centre Headquarters?
No, MVEC does not allow for such a provision.
However Grade 10 & 12 can collect past year papers from respective departments to practice at home.
The main reason is that tests conducted at MVEC are done under strict exam conditions and when the test is done at home your child may be prone to various external distractions like mobile phones, visitors etc.
Such factors will ultimately interrupt the preparation process thereby affecting the effectiveness of writing tests.
There is no way your child could be distracted at MVEC, since we will collect their mobile phones and return it to them only when they have finished writing the test and all the corrections have been done. There will be invigilators during the duration of the test.
14. My child performs well in school. But he always panics when it comes to writing tests. Do you think MVEC can help?
If your child is anxious about tests then MVEC is the right way to get rid of it.
Anxiety or panics occur when the child stresses much on finishing the paper on time and due to the fear of scoring less marks.
The best way to overcome such hurdles is by helping them manage their time wisely and by motivating them to get rid of the misconception of writing tests.
Our concentration time of 5 mins before the test will massively help to compose them, thereby wiping out the apprehension for tests to a greater extent.
15. I always hear my child say that he is well prepared for the school exam and prefers to study at home rather than going to the centre. What do you suggest?
It is good that your child is very confident.
But as a parent, it is your duty to ensure that your child's confidence is well reflected in the test as well.
It is equally important to make sure that your child has sound conceptual knowledge.
Exposing them to testing tools is the most primitive way to measure your child's preparedness rather than just letting them study for hours together.
16. I notice that my child makes quite a lot of careless mistakes. What is the point in writing test after test?
In what way will MVEC help?
Practice makes perfect!
MVEC's way of practice is slightly different.
Right after the first test, the subsequent tests will be modified accordingly.
For example:
In the first test, if your child makes mistakes in the topic "Functions", then the second test will contain questions from "Functions" and questions from the topic opted for the second test.
Likewise, the third test will comprise of the questions from the topic chosen for the third test and the topics in which mistakes were committed in the first and second test and so on.
The testing process continues in this manner and the final test will cover all the weak areas spotted from the previous tests.
This will eventually help your child in eliminating the mistakes.
Our test centre works in tandem with the respective departments. Your child's weak areas will be communicated to the corresponding department and the department heads will ensure that your child best understands the concepts when he/she comes for the usual session at Mathvision.
17. Is it possible to talk to my child during the test? I need to check something with him.
We are sorry. Your child's mobile phone will be collected as soon as he/she reaches the test centre.It will be returned only when the entire testing process is done (writing the test, marking the paper and discussion of corrections)
i.e. the mobile will be returned only when he is about to leave the centre.
This firm action is carried out in order to ensure that your child is not distracted by any means of external factors, so that he gets to focus only on the test.
In case of emergency, please contact our main desk at xxxx.
18. Why should I send my child 15 min earlier than the scheduled test time?
From our experience, we have seen many kids who get anxious thinking about the test. And due to this anxiety, they tend to forget what they have learnt.Hence we will give your child 10 min of preparation time in which they can independently revise all the concepts and formulae.
Another 5 min of concentration time will be given during which they can calm themselves down.
This will further help them in directing their focus towards the test.
Also our test coordinators will brief about the exam techniques like double checking the work,reading the questions carefully, showing legible working etc.
Hence, we expect the child to be present 15 min early.
19. Can my child leave the centre if he finishes a 1 hour long test in say 40 min?
We will not encourage this, as most kids tend to rush and finish the paper without even crosschecking the answers.
We always insist the kids to double check the paper again and again so that all careless mistakes can be spotted and corrected. This practice will make double checking as a habit and in turn will help in the actual exam as well.
20. My child is finding the tests too easy. Can they be more challenging?
Of course! We can customise the test to be extremely challenging and to provide food for thought.
21. Can I get some test papers for my child to do at home?
The test papers are to be strictly done at the MVEC under perfect exam conditions.
We will not provide any customised test papers to be carried home.
22. What are the other tests you conduct?
We also conduct a wide variety Reasoning and IQ tests like
Abstract Reasoning Test
Deductive Reasoning Test
Inductive Reasoning Test
Spatial Reasoning Test
Mensa Test
Quantitative Reasoning Test
Situational Judgement Test
Numerical Reasoning Test
Cognitive Reasoning Test
Mental Math Test
These are special tests and we need  one week notice to arrange these tests.